Events
Conviviality and a chic and relaxed atmosphere
For your seminars, business meetings, cocktail parties, birthday celebrations, dinners and other events we offer services and equipment à la carte.
With its beautiful park and lounge areas, the Hotel Victoria is ready and willing to make your family get-togethers, celebrations or any other private party a resounding success. The owners, Isabelle Bolgert and Paul Bertier, are happy to offer their advice, creativity and experience, if you wish, to help ensure that your event runs smoothly.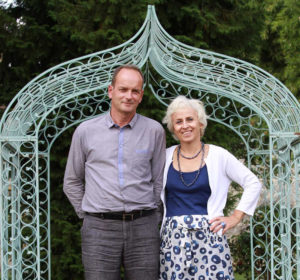 Portrait of the owners
Isabelle Bolgert and Paul Bertier are both passionate about the hotel industry. For 25 years they have taken great pleasure in welcoming guests to their charming hotel in Fontainebleau. Their friendly team shares their values, including pride in a job well done, a sense of service and a commitment to hospitality.